Carnation Revival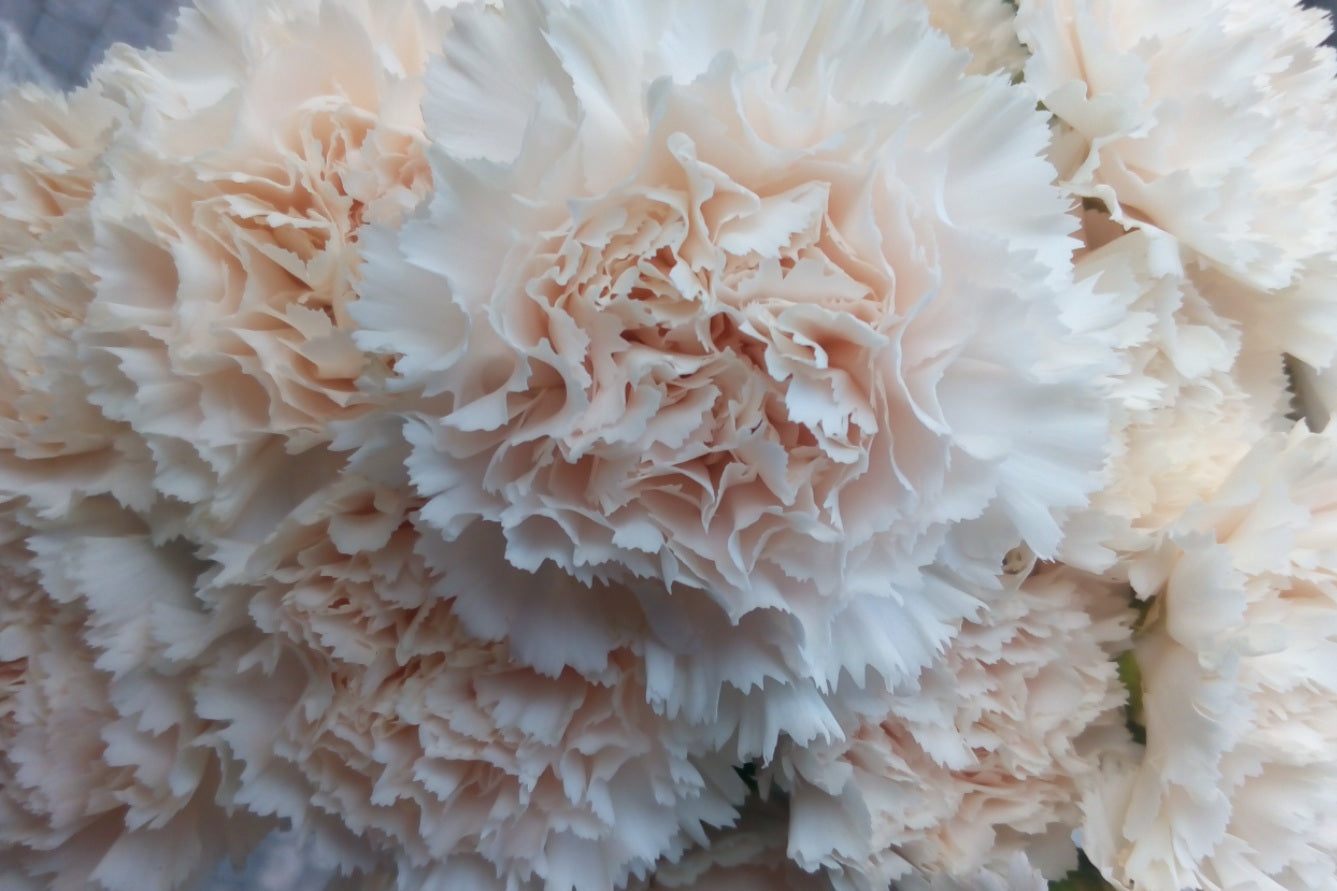 Whenever I go to pick flowers at the wholesalers, I have a ready-made list of what we need, types and colours, which would complement what we already have in our flower shop. And what do you think usually happens? On the spot, all those types, colour variants and scents are just so incredibly enchanting that I run around the hall and create a completely new shopping list!
What caught my attention this time and inspired me to write this article is the fact that I came across carnation and some of its interesting colour variants. Actually, I've been thinking about writing an article about it for quite some time, so this experience finally pushed me in this direction. Well, also some customers, who can´t stand them and when we say  THAT word "CARNATION", their reaction is something like: Whaat?..you can´t be serious! :) Carnation, which was a typical flower of socialism, appeared most probably in all households. Woman´s Day, birthday, name day, the end of school year, graduation or other celebration, you name it, it was there! They were simply everywhere! You were receiving them yourself, it was your mum or grandma, or you've heard some funny stories. They were usually available in red, possibly in white, or in some mixed-colours variant. Accompanied by the necessary asparagus. So the avarsion is completely understandable. 
Since then, quite a few years have passed and, somehow, a certain progress has been made. Thanks to busy plant growers, we can now enjoy many other new colourful and sometimes unexpected designs. What I got this time, you can see on the photos.
Fortunately it seems, we are beginning to like them again, and there may be several reasons. First of all, they are available all year round and we have a choice of many colour variants and types. Many of you will be pleased that they last for a long time, with proper care even three weeks. (Read about how to care for cut flowers in another blog post.) They are beautiful in a bouquet alone, or while complementing other flowers in a stylish bouquet, even the wedding one.
In relation to carnations we are now quite looking forward to Women´s Day. And do you know why? Because it is utmost interesting to watch all those excited customers who buy a retro bouquet of red carnations from us with a comment that it will be a great fun at home or in the office...
So if you still hesitate, try to forgive them their past, throw away the prejudice and give them a second chance. Because what happened is really not their fault... :)
---